Barn Basics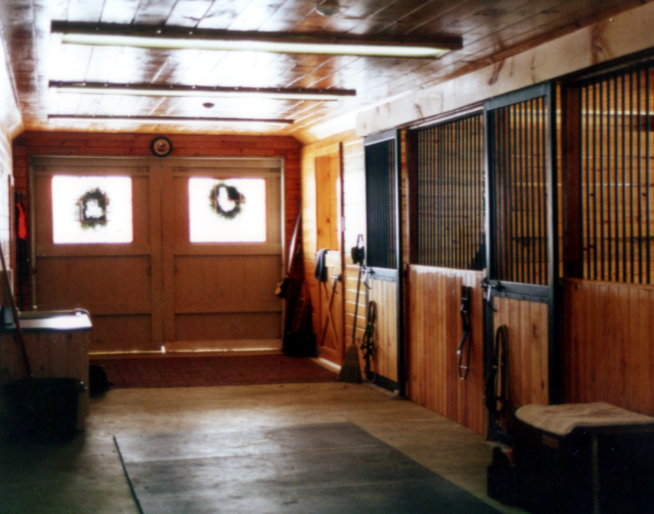 A view of the inside of the main barn.
We have a beautiful 7 stall barn with 12x12 matted stalls. Pine shavings are used for bedding. Stalls are cleaned and horses fed four times daily. Quality
New York, Vermont or Canadian Hay is fed.

There is an indoor wash stall with hot and cold water, as well as a sink area in the aisle for smaller clean ups.

Our heated tack room has space for your everyday needs, a bathroom, and sink area for tack cleaning.

There is additional loft storage for trunks.There is a separate heated feed room to house your supplements which are added to your horses feed at no additional charge.

Boots, blankets, and/or a fly mask for turnout, are applied as needed, without additional charge to you for that service.
Lay-Ups
We are located within 30-75 minutes of 3 major equine hospitals. If your horse needs post-op or special care due to injury, we are well staffed and equipped to handle those issues.

If your horse is in need of some R&R due to a heavy competetive season, we can give him the necessary care and rehab to prepare him for the next season.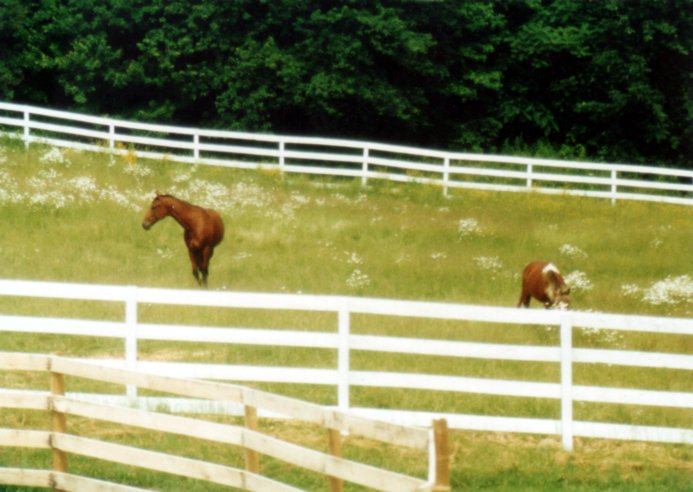 A couple of our semi-retired partners, Beck and Wings, enjoying their grass pasture.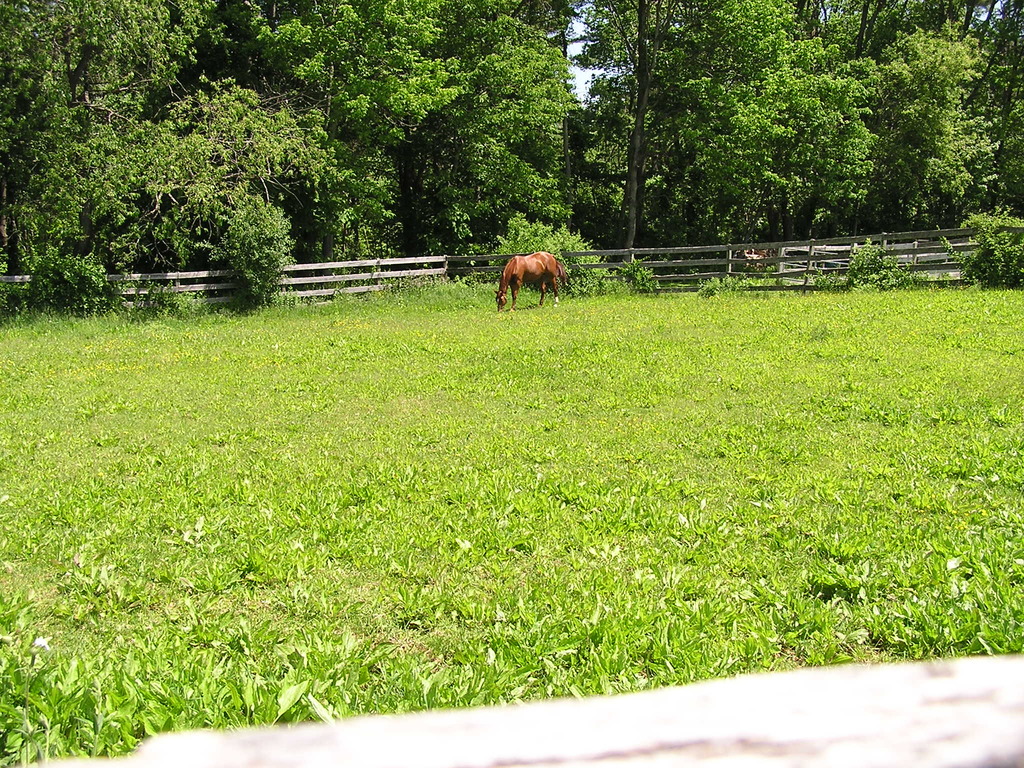 All the horses here get individual grass turnout daily.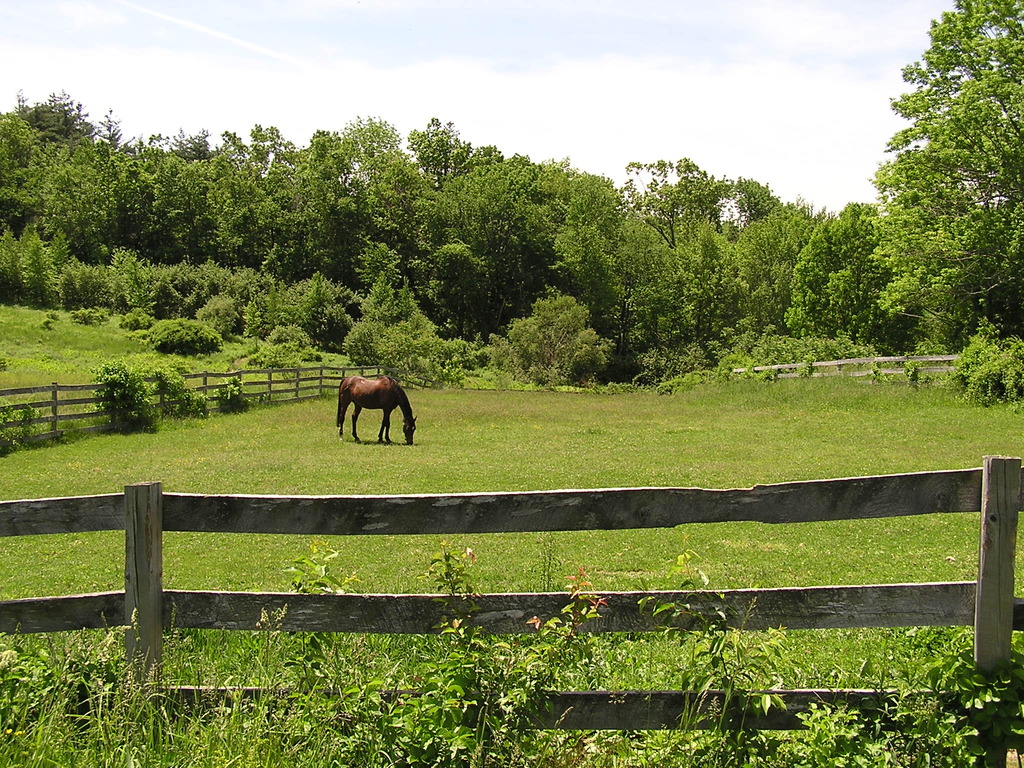 We can customize a program for your horse's special needs.